Gien Verschatse at TEQNation in Utrecht, The Netherlands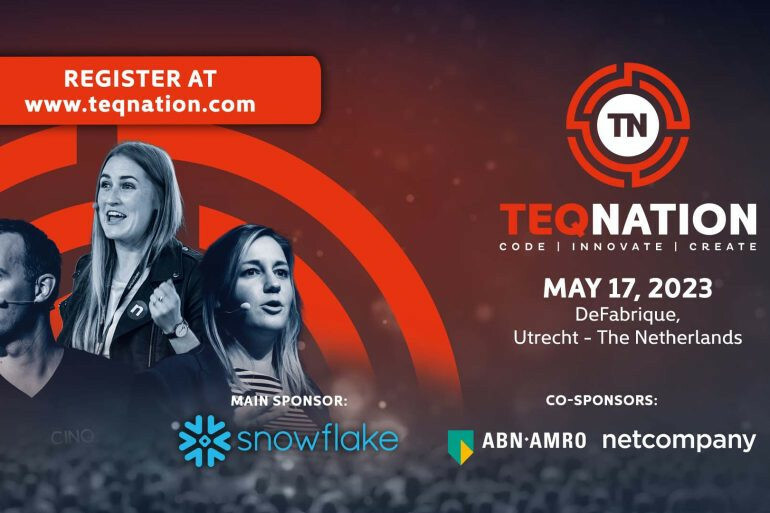 Aardling consultant, Gien Verschatse, will be present at TEQNation with a talk on Collaborative Software Design.
Gien Verschatse is an experienced consultant and software engineer that specialises in domain modelling and software architecture. She's fluent in both object-oriented and functional programming, mostly in .NET. As a Domain-Driven Design practitioner, she always looks to bridge the gaps between experts, users, and engineers.

As a side interest, she's researching the science of decision-making strategies, to help teams improve how they make technical and organisational decisions. She shares her knowledge by speaking and teaching at international conferences.

In her talk, Collaborative Software Design: How to facilitate domain modeling decisions alongside Evelyn Van Kelle, they will introduce you to collaborative modelling and its social dynamic challenges.
Collaborative modelling is a visualisation technique to analyse complex and conflict-laden decision-making processes with all relevant stakeholders and decision-makers to create a shared understanding. And some, maybe even most of these sessions need to be facilitated so that everyone can feel a part of the decision and can potentially give the input they have.
You will learn why you need different skills like observing, listening, trying to stay neutral and showing compassion. Because that improved collaboration will let your software teams understand better the context and underlying problems the business has. And this understanding will enable your software teams to design and build sustainable quality software products.